Recognizing the inequities that L.A.'s youth of color face, Bold Vision developed a framework that could guide systems change and power building efforts to transform L.A. County into a community where youth of color thrive.
The status quo in L.A. County is failing our youth of color (Black, Native America & Indigenous, Latinx, Asian, and Pacific Islander youth). Many of the systems meant to support youth of color fall short of their mission – at best – and often punish youth – at worst. As a result, L.A.'s youth of color experience persistent inequities that get in the way of them meeting their fullest potential.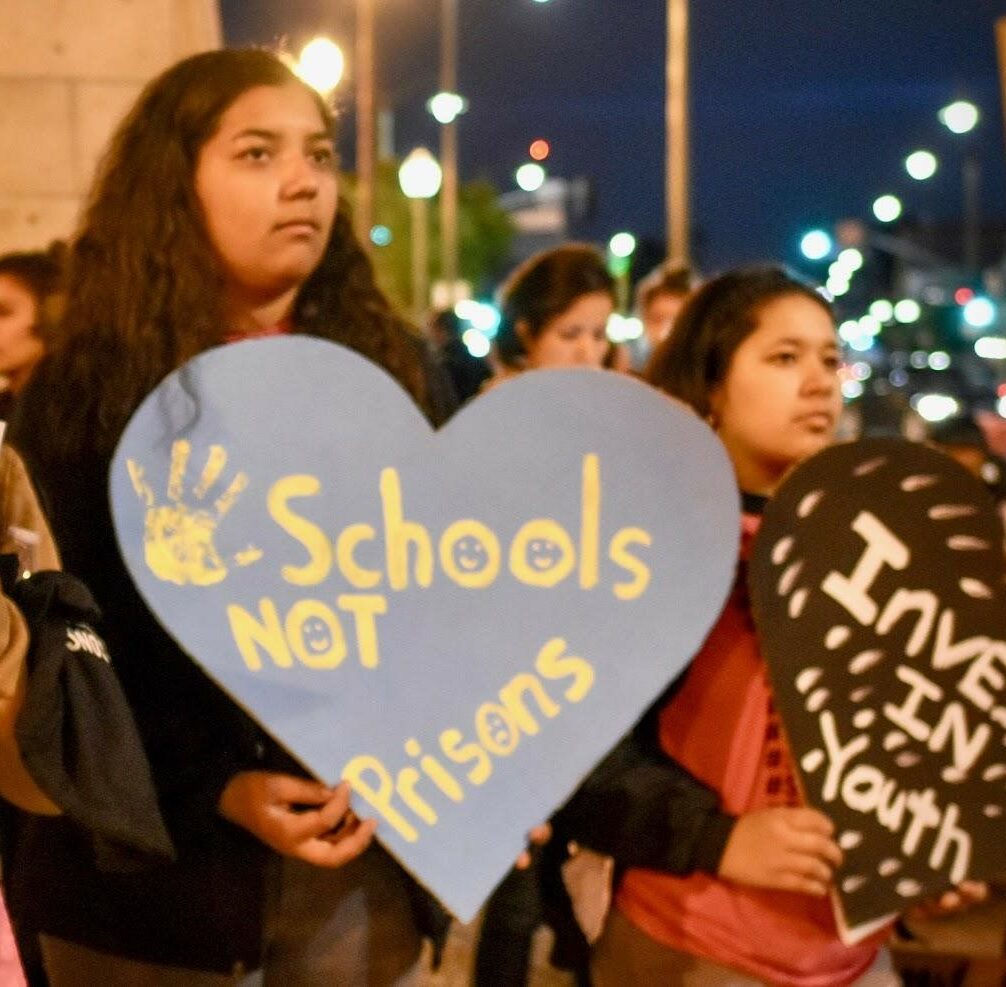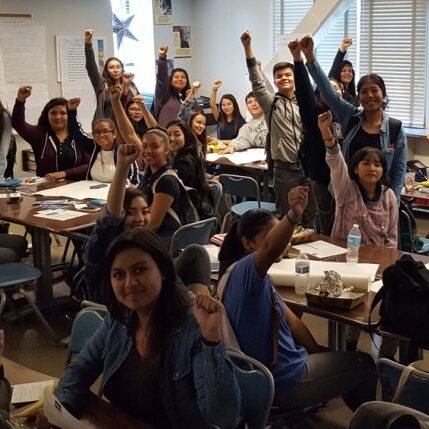 Grounded in the principle that communities closest to the problems are the ones best suited to develop solutions, Bold Vision started with a robust community engagement process, which was guided by a Community Council comprised of 13 BIPOC-led youth serving organizations.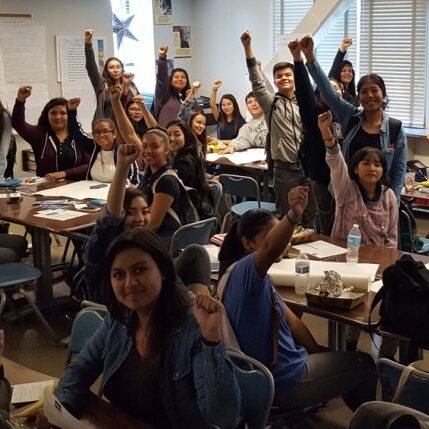 During the process, Bold Vision engaged over 140 organizations that helped to develop potential areas of focus, critical policy issues, and strategies for creating system change. In addition, a Research and Methods Table of experts conducted research and data analysis to support the development of a set of indicators for ongoing tracking progress through the life of the Bold Vision initiative. Bold Vision also convened experts on immigration, health, disability, and LGBTQIA+ issues, and hosted listening and learning sessions with members representing Black, Pacific Islander, and Native communities to ensure critical populations and needs were represented in the final report. Most importantly, Bold Vision engaged youth throughout the process, including hosting youth focus groups, conducting interviews, and facilitated virtual youth convenings to ground-truth our efforts and understand what youth of color were experiencing.
The community engagement process resulted in an extensive list of potential policy recommendations. From this broad set of policies, youth of color selected their priorities, which the Community Council adopted, with a final few additions. The policies in turn encompass multiple strategies, which are specific proposals for how to change public systems. The final policy and strategy recommendations are included in a Bold Vision final report that presents a racial equity road map that lays out these recommendations within a conceptual guiding framework.
At its base the Bold Vision framework draws its strength from two key taproots: racial equity & solidarity, and community organizing & power-building. Many of the policy and indicator recommendations are categorized into one of four domains that rest on top of these taproots. BIPOC (Black, Indigenous, and other people of color) youth thriving sits at the center of the framework representing Bold Vision's central goal: changing conditions so that youth of color can thrive.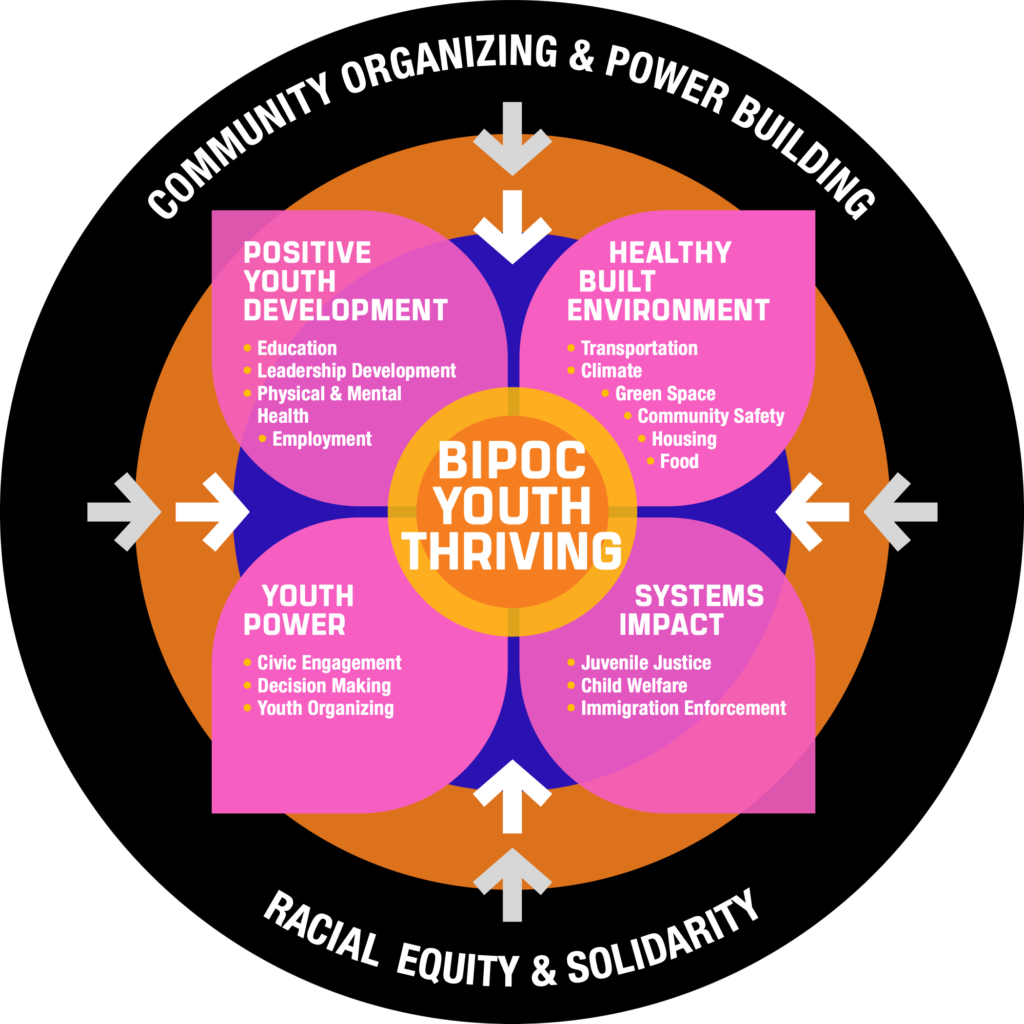 In May 2021, the Bold Vision Community Council submitted the final Bold Vision report that highlighted the systems-change framework for transforming L.A. County into a place where intentional and collective action can create a new reality for BIPOC youth throughout the county. The report represented the culmination of an 18-month community engagement process where youth, community leaders, and subject-matter experts provided valuable insight in the development of the framework and final recommendations. To learn more about the framework and recommendations please read the full report.